Our Gift Cards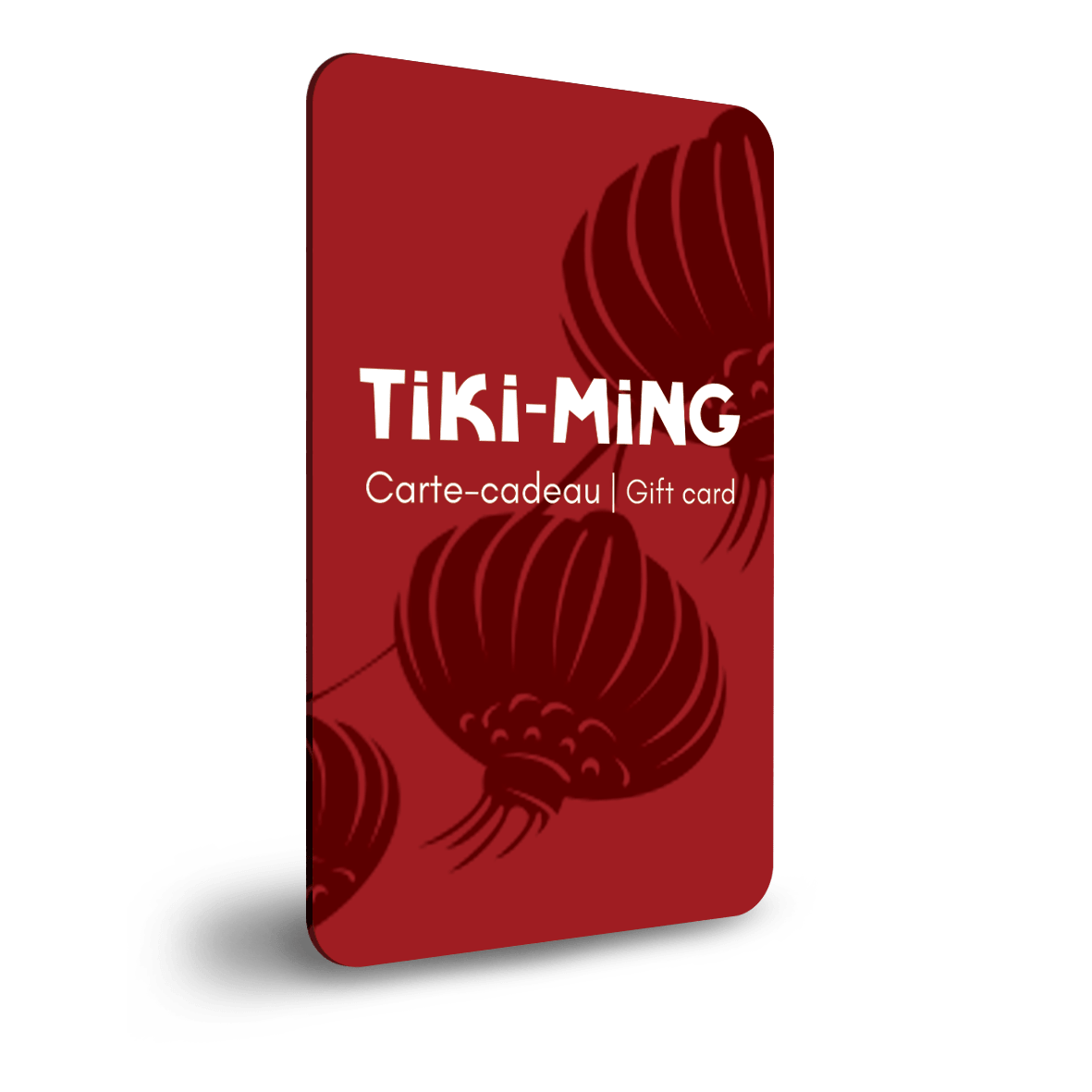 GET A TIKI-MING GIFT CARD
AT ANY PARTICIPATING
TIKI-MING LOCATION
The Tiki-Ming Gift Card is a great gift for any occasion. It's a thoughtful way of giving your family, friends and co-workers the gift of a Chinese combo or cooked-to-order meal at Tiki-Ming.
The Tiki-Ming Gift Card may also be used at other participating restaurants honoring the MTY Gift Cards.
Check your balance and protect your card online by registering it with our
Gift Card Registration Form.
If you intend to purchase a number of Tiki-Ming gift cards for your organization or for personal gift-giving purposes, please contact: giftcardsales@mtygroup.com.